Hot Spring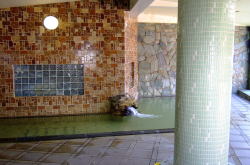 Yugawa-Onsen Spa
(Hypotonic, alkalescent, and high temperature water)
The spring contains sodium sulfate and chloride. It is effective for cuts, burns, chronic skin disease, physically weak children, chronic women's diseases, arterial sclerosis, and atopic dermatitis.
---
Banquet Hall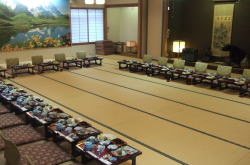 If your group has more than 10 people, you can use the Japanese style hall used for events. We prepare Japanese meals for your group.And of course there is a karaoke system.
Please enjoy your Enkai party!
---
Table Tennis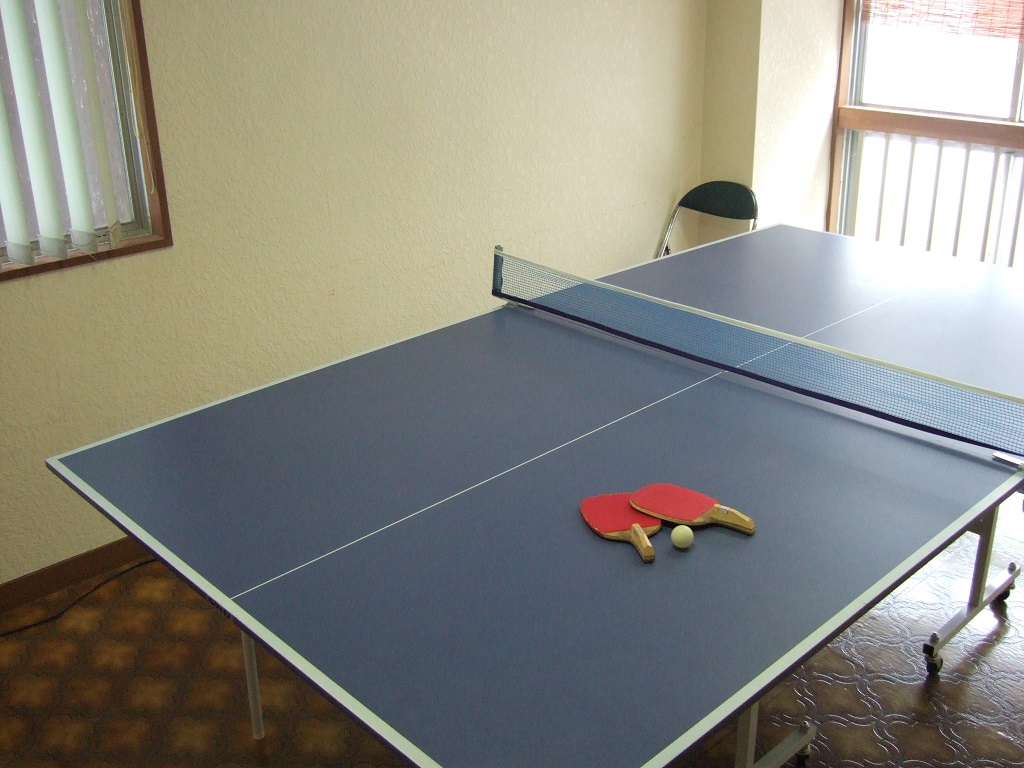 We Japanese have a tradition to play table tennis while wearing yukata when visit a ryokan(Japanese style inn). And our ryokan also has a table tennis table. Don't you want to try this Japanese tradition? Playing table tennis after relaxing in the hot spring feels great!